It seems like everyone out there wants a zombie apocalypse to happen. Why would you want an undead human being to eat your flesh while you are alive? Not this girl. Hopefully, not you either.
In movies and tv, zombies are these fast moving individuals which wouldn't be true after rigor sets in. I have only seen one tv show get it right and it was called, "Death Valley." The show is a horror mockumentary about a police task that specializes in the undead. The zombies on the show are quick when they have turned but after a couple of hours they REALLY SLOW DOWN!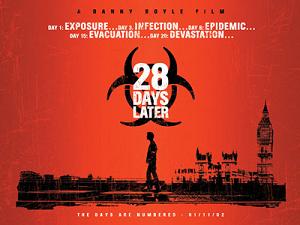 If zombies are like the ones in that tv show, human beings would have a chance to win the war on…the undead. But if zombies are like The Walking Dead, Resident Evil, 28 Days Later and etc., then we are fucked! Good bye human race and Hello to the end of the world.
BUUUUUUUUUUUUUT! If anything  like that were to happen and the humans were obliterated, hopefully, the zombies would starve to death. Then evolution would kick in[if you believe in that] or a higher being [if you believe in that] and start a fresh. So let's hope a zombie apocalypse doesn't happen and we humans can go on destroying each other.
<3 Twiggy
P.S. Since zombies are reanimated bodies and they no longer create cells, they would start to decay, body parts would fall off, and it would be smelly. SOOOOO, that just means the beginning would be the most explosive part of it.